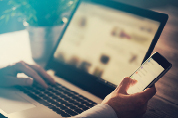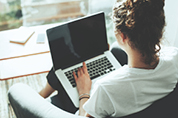 JOB OPPORTUNITY TEMPORARY EMPLOYMENT
Interesting job perspectives.
Temporary work provides you with manifold opportunities to find your feet in the world of work or to obtain further qualifications for the job market from various activities. Temporary employment opens up an extensive range of positions in various sectors and fields of activity for first-time employees and those returning to work.
If you apply to us for a job and are given the position, you usually receive an open-ended employment contract. After this, you are assigned to a client company as an employee of Ulmer Zeitarbeit. When the assignment at the client's company ends, the staffing officer responsible for you assigns a new work assignment at another client company.
Why temporary employment?
As a temporary worker at Ulmer Zeitarbeit, you will gather work experience, get to know various sectors, businesses and colleagues and expand your skills and your personal horizon. Many employees thus use temporary work as a phase of professional orientation.
For many, employment with us in the scope of temporary employment is also a stepping stone towards their dream job because, on average, about 30 percent of the employees are taken over by the client company in direct employment after a certain amount of time.
If you require more information or have any queries, please use our contact form.
Are you interested? Would you like to apply to us? Then take a glance at our job vacancies in our job board or just send us a speculative application. We look forward to you!
iGZ COLLECTIVE AGREEMENT PACKAGE

How does temporary work function?
Temporary workers are employed by a temporary employment agency mainly open-ended and always subject to social insurance contributions. They then perform their work in a so-called client or leasing company. The employer, however, is the temporary employment agency. The workers also receive their salary from them.
How often does the place of assignment change?
That differs and depends on the type of work. Some project works take longer. Other jobs, for example stand-ins for sick workers, may commence and end at short notice. It is important to know that the end of an assignment does not automatically mean the end of the employment relationship.
How much money does a temporary worker earn? 
As a principle, temporary workers must be paid exactly the same amount as the employees in the client company, who render comparable work ("equal pay"), unless the temporary employment is subject to a collective wage agreement ("wage waiver clause"). The iGZ has negotiated such a collective wage agreement with the Confederation of German Trade Unions tariff association. This is supplemented by the so-called sector-related extra pay with IG Metall or IG BCE as of 01 November 2012. As of 01 January 2014, the lowest standard wage in the temporary employment sector lies at 8.50 EUR (west) and 7.86 (east).
How do you recognise a good temporary employment agency?
The existence of a licence to lease employees is of importance. We understand the membership in the iGZ as a seal of quality. Avail yourself of an interview with the personnel officer to get to know each other. Make sure your qualities are questioned properly and that difficult issues in your situation are also given consideration.
Is temporary employment only of interest to the unskilled? 
With 30 percent, there is no occupational group that is as highly represented as that of helpers. However, in reverse conclusion, this also means that 70 percent of temporary workers are assigned in other sectors. The sector of more qualified and highly qualified people is rapidly gaining in importance. This applies to skilled workers, engineers and many specialists.
What if a client company wishes to take over a temporary worker? 
This is no problem in most cases. The takeover of temporary workers into the client company is no exception. At this stage, every third temporary worker ends up "stuck" to the client company. This is not the only reason why one frequently speaks of temporary employment as a "bridge function".
Video about temporary employment

Source: iGZ